Futura 1000
Automatic machine for the production of sacks, bags and sheets from plastic films.
The Futura 1000 is a welding machine for the production of bottom seal sacks and bags from tubular films.
Tubular film materials include:
PE Polyethylene (HDPE, MDPE, LDPE), PP Polypropylene, both virgin and regenerated, BIO Plastic (organic, biodegradable or compostable materials).
Versatility, reliability, welding quality and simplicity of use are the main features of this welding machine.
Production formats range from 100 to 3000 mm in length with a useful welding width of 1000 mm (the welding machine can work on multiple tracks until covering the maximum welding width).
Changes in length and thickness do not lead to production downtime.
All functions of the welding machine are programmed via a terminal with a large display for entering production parameters and displaying diagnostic messages.
The Futura 1000 welding machine is completely protected by a transparent makralon cover that guarantees total safety of the operators while allowing continuous control of production.
The machine conforms to standards
Customization at the service
of your business.
The software program for all the welding machines and the accessories has been developed entirely within the company by specialized engineers.
The machine control programs can be personalized according to the customer's production requirements.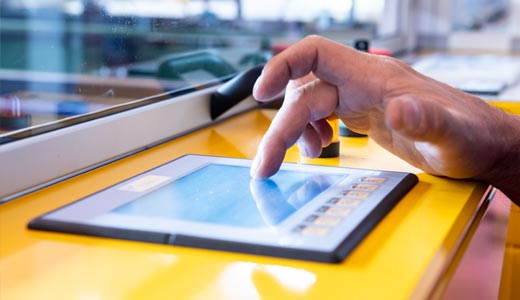 The load-bearing structure is stabilized and made of noble metals.
Roll holder complete with shafts and braking system.
Roller conveyor with special reinforced profiles.
Welding unit fitted with nickel/chromium convex sealing strips and electronic heat control to obtain homogeneous and resistant welding.
Autofocus photocell for printed material.
Brushless servomotor to ensure constant control of the material infeed speed in sync with the welding bar.
Feed rollers and gusseting units protected by a patented anti-rolling system.
Automatic, continuous cycle bag stacks collection belt for NON-STOP production.
| | |
| --- | --- |
| Bag min/max length | 100 – 3000 mm |
| Max welding width | 1000 mm |
| Weldable thickness with standard sealing bars | min 2 x 10 microns – max 2 x 200 microns |
| Weldable thickness with industrial bars (optional) | min 2 x 30 microns – max 4 x 300 microns |
| Min/max cadence | 15/160 cycles/min |
| Max film unwinding speed | 100 m/min |
| Power supply | 400 V three-phase + G + N Hz 50 |
| Max absorbed power | 8,5 kW |
| Air consumption | 350 l/min 8/9 bar |



Automatic kidney handle puncher

Pre-cutting and die cutting of bag stacks

Welding bars for garment bags (uncontoured)

Cold longitudinal cutting of sheets of different materials

Cold longitudinal wavy cutting
Accessories for realizing automatic processing lines.
To realize a complete processing line, Futura 1000 can be easily equipped with:
Horizontal and vertical
reel holder



Horizontal and vertical
reel holder



Personalized
welding bars



Personalized
welding bars



Ask for more information.
Fill out the form.