Roll 2000
Automatic machine for the production of bags and sheets on rolls.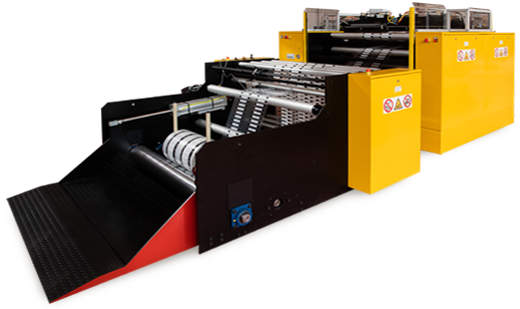 Roll 2000 is an automatic machine for the production of pre-cut bottom seal bags on rolls from tubular films or single-folded films.
Film materials include both virgin and regenerated PE (HDPE, LDPE).
Roll 2000 can also be used to make pre-cut sheets wound on a core using both virgin and regenerated PE (HDPE, LDPE) films kept flat.
Versatility, reliability, welding quality and simplicity of use are the main features of this machine.
Production formats range from 20 to 50000 mm in length with a useful welding width of 2000 mm.
Roll 2000 has been designed to process very thick materials and larger sizes, without excluding all other workable sizes.
Changes in length and thickness do not lead to production downtime.
All functions of the welding machine are programmed via a terminal with a large display for entering production parameters and displaying diagnostic messages.
The Roll 2000 welding machine is completely protected by a transparent makralon cover that guarantees total safety of the operators while allowing continuous control of production.
The machine conforms to standards
Customization at the service
of your business.
The software program for all the welding machines and the accessories has been developed entirely within the company by specialized engineers.
The machine control programs can be personalized according to the customer's production requirements.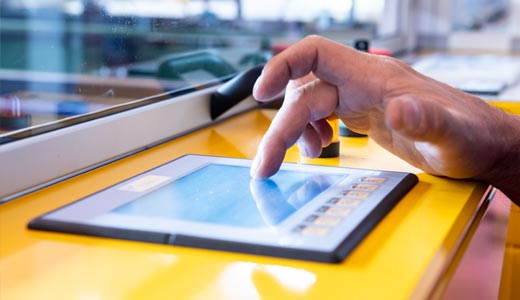 Reel cradle unwinder.
Roller conveyor with special reinforced profiles.
Welding and pre-cutting unit equipped with servo drive for absolute control of film tension.
Electronic control film recovery system for perfect synchronism in the welding and pre-cutting phase.
Double sealing bar with nickel/chrome strip and electronic heat control.
Semi-automatic winder with 2 winding spindles with maximum reel final diameter off 400 mm.
Control panel with digital display and storage software for recording and retrieving production data.
Bag min/max length
200 – 50000 mm
Min/max welding width
700 – 2000 mm useful width
LDPE film min/max thickness with 4.8 x 0.35 nickel-chrome resistance
min 2 x 30 microns
max 4 x 300 microns
Max film unwinding speed
160 m/min
Power supply
400 V three-phase + G + N Hz 50
Air consumption
800 l/min
Air pressure
8/9 bar
Max absorbed power
30 kW

Pre-cut roll
Open mouth bag

Pre-cut roll
Perforated bag
open mouth
Pre-cut roll
Gusseted bag
open mouth
Pre-cut roll
Double side seal bag with closed bottom
(drip catcher)
The Automatic Roll 2000 Machine is composed of:

Double sealing
bar welding unit

Semi-automatic winder
with 2 spindles
Ask for more information.
Fill out the form.