Valv 750
Automatic machine for the production of "one way" valves for balloons.
Valv 750 is an automatic machine ideal for for making one-way valves for foil/mylar balloons to inflate with helium gas.
Valv 750 is composed of:
2 independent film unwinding/reversing units with continuous control and management of tension and film centering.
Overlapping system for the two flaps of different films.
Puncher for the printed flap of the valve film only.
Welding plate to form balloon valve groups.
Two-track longitudinal cutting unit for the welded film.
Balloon valve winding system with two reels of maximum diameter 400 mm.
Valv 750 has a maximum useful cutting and welding distance of 750 mm.
Description of individual units.
Double reel holder
Double reel holder with separately controlled braking for the two reels, able to keep the film at the right tension.
The reel unwinding speed is controlled by two inverters according to the height of the respective dancers.
Central body
Central body with rubberized rolls for film feed, control by means of brushless motor, photocell for printed material, electronic 15 mm puncher with waste collection tank and suction unit.
Valve mould welding unit
The mould welding unit consists of:
Main structure.
Perforated mould holder for heating elements.
Spark plug heating elements with thermocouple for mould support heating.
Thermoregulators for temperature control and setting.
Moulds and shapes to be defined on request.
Mechanical welding unit movement by means of toothed belts.
Three-phase motor and vector inverter for welding group movement.
Silicone belt for contrasting the welding unit.
Three-phase motor for belt movement.
Possibility to change the mould for different shapes.
Double unwinder
The double unwinder consists of:
Aluminium frame.
Film recovery compensator complete with potentiometer.
Rubberized towing cylinders with reducer and three-phase motor controlled by vector inverter.
Cold longitudinal cut.
Two semi-automatic winding spindles.
Maximum speed of 80 meters per minute.
Maximum unwound reel diameter of 400 mm.
Customization at the service
of your business.
The software program for all the welding machines and the accessories has been developed entirely within the company by specialized engineers.
The machine control programs can be personalized according to the customer's production requirements.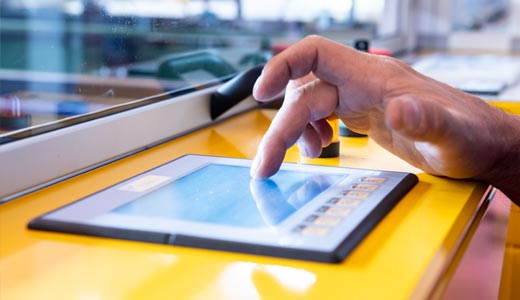 Ask for more information.
Fill out the form.